ANTI-AGING RITUAL (loss of collagen and elastin, fine lines and wrinkles)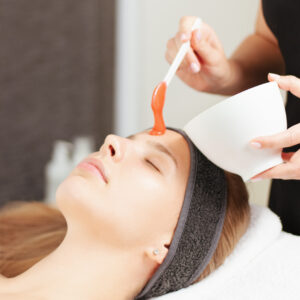 This ritual includes the stimulation of sagging facial muscles and repairing of skin tissues to reduce fine lines and wrinkles. The treatment helps with elasticity, renewal and detoxification of tired and mature skin. Owing to to preparatory cleansing, application of AHA, BHA, and PHA substances, active serums and lifting massage strokes combined with rejuvenating oil, the contours of the face will be restored and the skin will regain its fullness and elasticity. The incorporated substances are activated by instrument technology after which you can expect a lifting effect of the eye contours, the neck and the décolleté. 

For those who require a fast-working treatment with high-dose active ingredients for quickly visible results.
This treatment is appropriate as a natural alternative to surgical procedures or combined with non-invasive aesthetic treatments.