SKINLAB BY K SPA RITUAL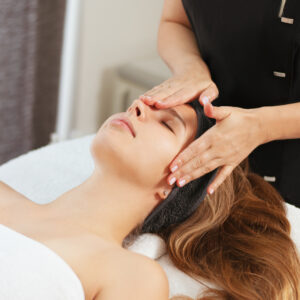 Let yourself be pampered as though you were in a SPA.
Were you unable to choose from the other treatments listed? Would you like to try a bit of everything? This is the tailor-made solution for you. Upon your request, the cosmetologist will prepare a combination of several types of vitamins, active substances and masks from a selection of different types of treatments suitable for your skin. Additionally, this treatment also provides a combination of techniques and essential oils not only for the face, but also the whole body (face, neck, décolleté, neck, hands, feet) while including device therapy, which results in  effects the hydration, soothing and rejuvenation of the skin.
For those who require a fast-working treatment with high-dose active ingredients for quickly visible results.
This treatment is appropriate as a natural alternative to surgical procedures or combined with non-invasive aesthetic treatments.