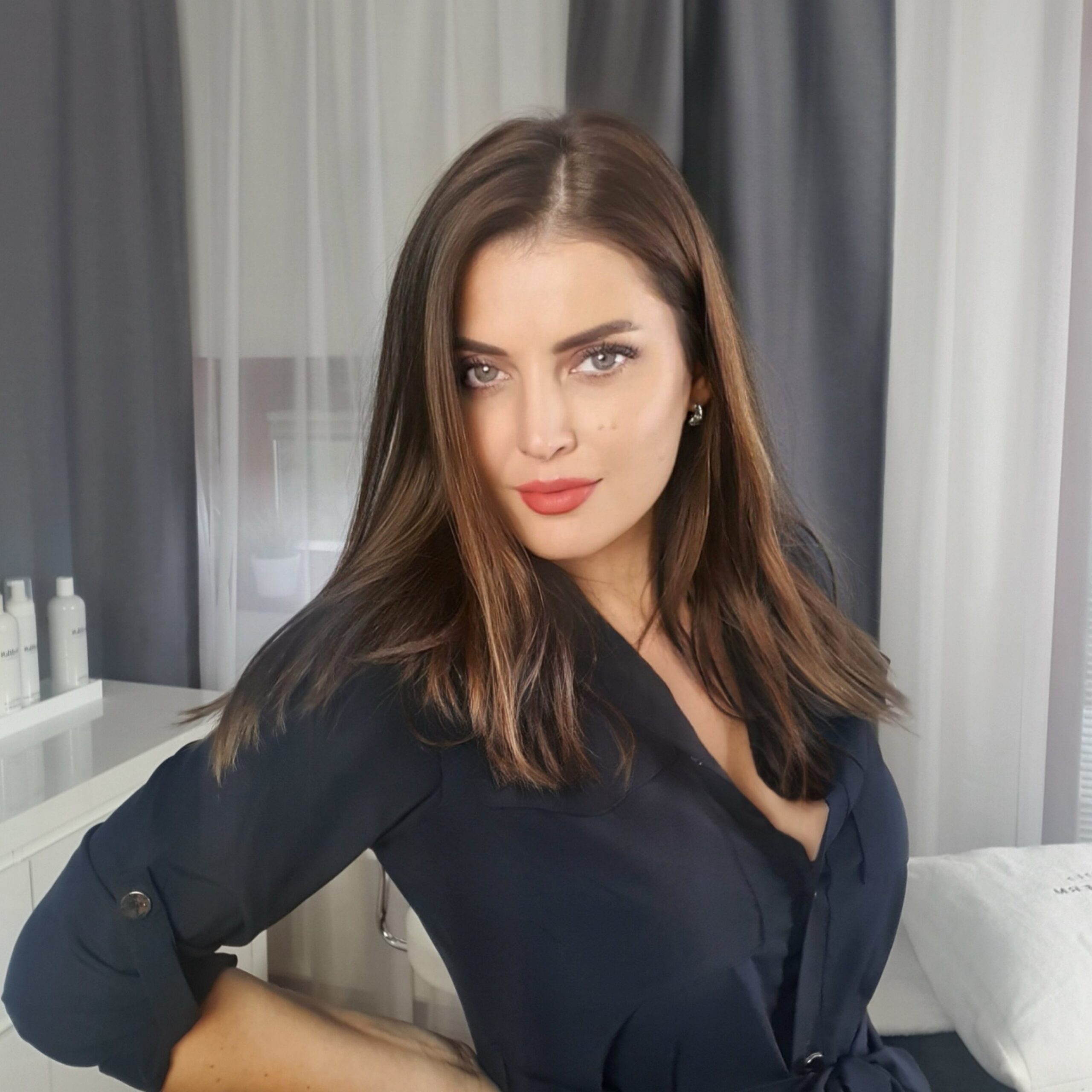 SKINLAB BY K by Katarína Sedličiková 
The field of skin, hair and body care has accompanied me from the age of 16, when I began attending hairdressing school. Since then I have undergone various education, certifications and seminars in the Czech Republic and abroad (Great Britain, France).
After many experiences in the corporate world, and not only in those focused on dermatology, I realized that it was time to use this knowledge and pass it on. For this reason, I founded SKINLAB BY K, which is a brand that not only deals with beauty, but also health. 
As a part of SKINLAB BY K I offer an attentive, luxurious, professional and sensual experience with the best of quality products. I am not only a lover of beautiful skin, but above all healthy skin, because healthy skin = beautiful skin. That is why my main motto is "Quality over Quantity."
I conduct all of my work with love and I believe that that is the main key to successfully satisfying every customer. It is not just work, but above all love for the field of cosmetology, which makes women and men beautiful and confident. My joy not only comes from pampering my clients, but also from training other professionals.
I supplement my cosmetology practice with consultations and individual tailor-made training as a external trainer in the field of product management, cosmetology and sales within the Czech and Slovak Republics (Institute Esthederm/ Bioderma, Medik8, Skeyndor) in Czech and English language.
Therefore, do not hesitate to contact me for a possible consultation, where I will diagnose your skin, propose an individual, professional, in-salon plan tailored for your particular skin type, and also recommend at-home care to achieve all desired results. 
All treatments and consultations are performed in Czech and English language.
Looking forward to seeing you! 
Bc. Katarína Sedliačiková