ENTRANCE CONSULTATION WITH CLEANSING FACIAL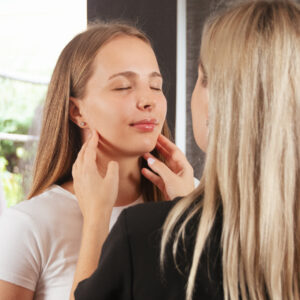 The path to healthy skin begins with this initial cleansing facial, where, based on a personal analysis of your skin, the cosmetologist will recommend a suitable solution tailored to the individual needs of your skin.
your skin will first be treated with a thorough and deep cleanse,

this will leave the skin clean and radiant, with manual exfoliation,

within this facial treatment you can expect a final full care, after which you will leave with visibly smoother and healthier skin.
During the entrance consultation:
the cosmetologist consults in detail on possible solutions to correct the client's skin issues, suggests procedures and variants of other suitable professional treatments as well as subsequent home care and care for the internal balance of the body including appropriate food supplements,

the client is able to try the textures of the products during the consultation and buy it
In the case of a recommended chemical peel procedure, the client undergoes a patch test (on the inner wrist or elbow) to check for tolerance and avoid allergies or other possible reactions prior to scheduling a chemical peel.